Operations in Europe
Since entering the UK in 1986, we have been expanding our business. Mitsubishi Estate London Limited is promoting real estate leasing and development business centered on office buildings in central London. In recent years, we have also acquired properties in continental Europe and have begun development.
Experience in development and relationships of trust with partners
Promoting development in various areas through collaboration with Europa Capital
Our group has been involved in large-scale development in central London for a long period of about 40 years. Leveraging our know-how based on our track record and the relationships of trust we have with our business partners, we are promoting development in a variety of areas against the backdrop of the solid UK real estate market. In addition, our group's presence throughout Europe is being enhanced through the extensive network capabilities of Europa Capital, our group company.
Based in London, taking on the challenge of development projects across continental Europe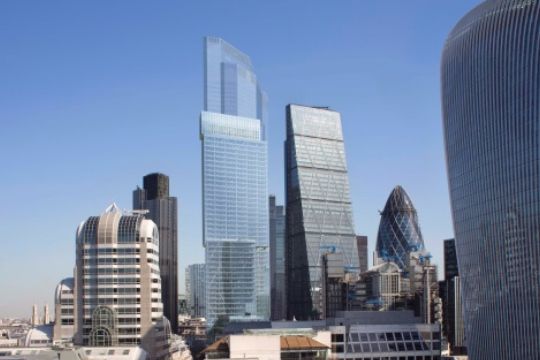 A new landmark for London
8 Bishopsgate, a redevelopment plan for London City, the UK's premier business district, will be completion in 2023. By rebuilding two adjacent office buildings into an integrated 51-story skyscraper, the leasable area will be expanded by approximately 2.8 times. In addition, more than 10% of the total area, including indoors and outdoors, will be designated as amenity space, aiming to acquire the highest rating (Outstanding) of BREEAM, the British environmental certification, to improve the competitiveness of the building.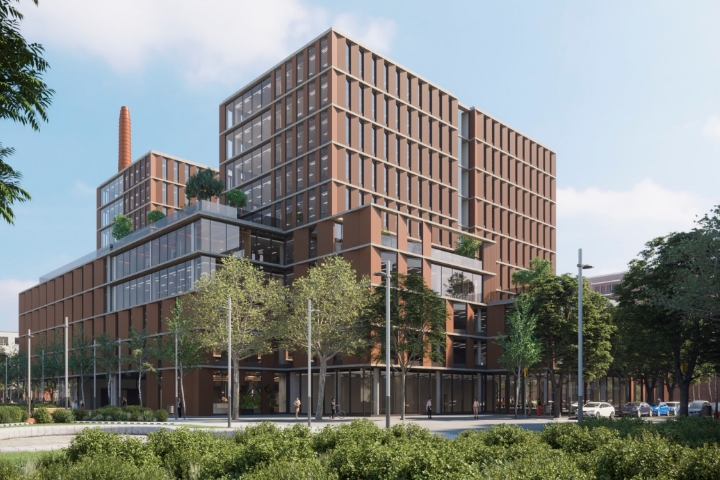 Entering the 22@ area, an innovation hub in Spain
By collaboration with Europa Capital, which has a wealth of investment track record in Europe, we have developed dMoura1 in Barcelona, Spain, as our group 's first office development project in continental Europe. We aim to expand our investment areas in Europe by providing competitive office buildings in the 22@ district, which is attracting the attention of many global IT companies and tech startups.
Strategic Perspective of the Mitsubishi Estate Group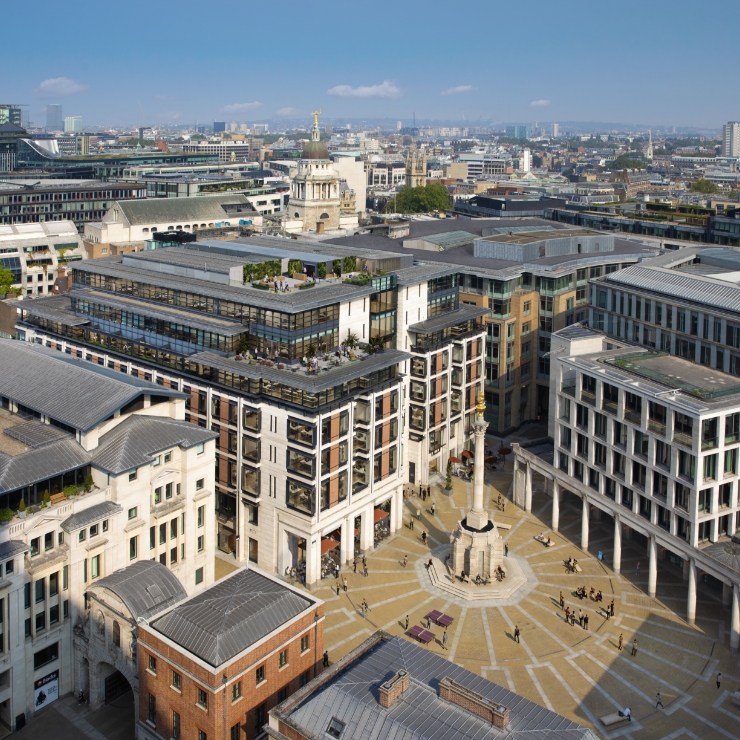 Responding to environmental issues and expanding diversity
Renovation of "Warwick Court", a driving force for business growth in the UK
"Warwick Court" is an office building that forms a corner of "Paternoster Square" (completion in 2003), a mixed-use development project adjacent to St. Paul's Cathedral, a historic building that symbolizes London. We have been involved since the development plan in 1990, and it is a business that can be said to be the cornerstone of the UK business for our group.
In 2022, we will start renovating Warwick Court, the first large-scale office renovation in the UK. While making the most of the exterior and structure parts of the existing building, it was reborn as a new-age office building that improves well-being, responds to diversity, and reduces environmental impact.
By continuing to embody these pioneering efforts in office buildings, we will enhance our group's credibility and brand power in the development business in the U.K. and work to "expand and evolve our overseas business," one of the growth strategies in our long-term management plan.
Main Property
60-72 Upper Ground
Location: London, UK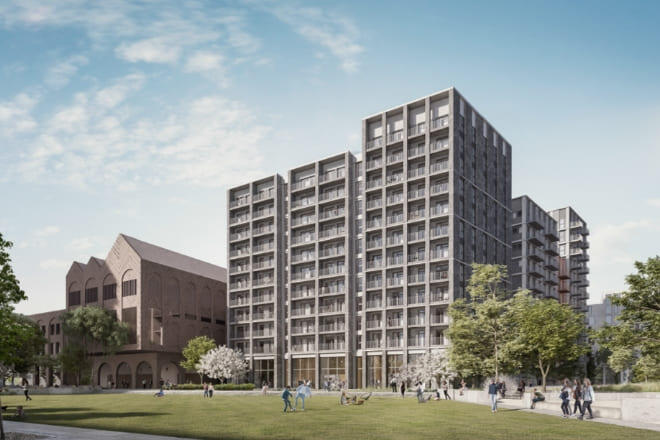 The Lark
Location: London, UK
60-72 Upper Ground
Location: London, UK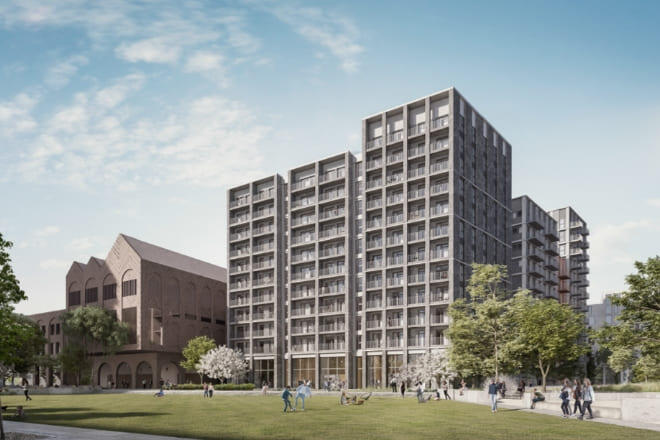 The Lark
Location: London, UK